Individual Coaching Programs
"10 Weeks to Better Golf" is a 1-on-1, personal coaching program designed for students looking to take their game to the next level. This program provides the student and instructor with ample time to focus on "measurable success". By meeting once a week, for 10 consecutive weeks, the student and instructor can evaluate the student's game, set goals, formulate an improvement plan, and measure success along the way! If you are looking for some serious improvement this season, you will definitely want to consider this program.
Also, included in the price, the student can attend 2 weekend golf schools of his/her choice during the 10 week program.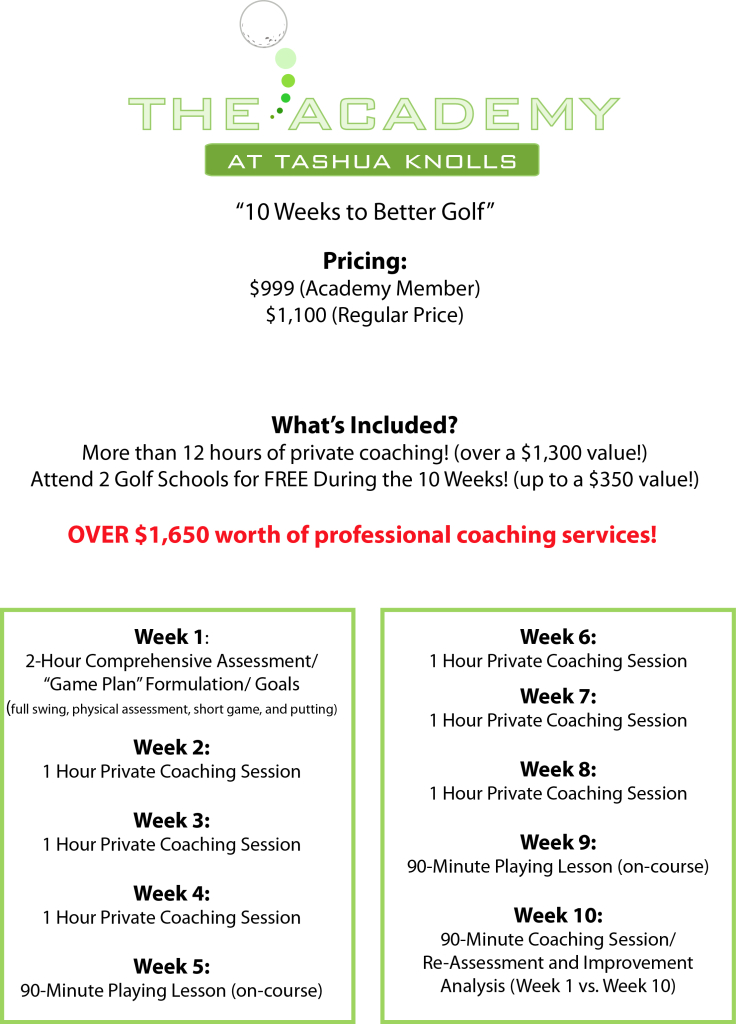 The "Performance Group Coaching" program is an excellent way to receive the benefits of a 1-on-1 coaching program, but in a group setting, and for a fraction of the cost. The maximum student to teacher ration is 5:1. Also, this program allows for a lot of flexibility, for even the busiest of schedules.
When you register in the Pro Shop, all you need to do is pay and select your start date. You will then have 12 weeks, from your start date, to attend a total of 10 coaching sessions. Each week, there are 8 coaching sessions to pick from. You do not need to attend the same session each week.